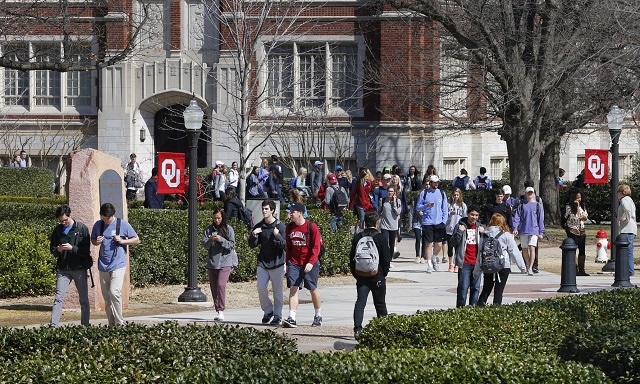 Founded in 1890, the University of Oklahoma is a public research university located in Norman, Oklahoma just 20 minutes south of Oklahoma City. OU's Norman undergraduate population is slightly more than 20,000, giving students a major university experience in a private college atmosphere. With three campuses in Oklahoma, OU also offers study abroad opportunities at several locations and OU campuses overseas.
Much of the progress made over the last two decades at the University of Oklahoma has been powered by private support. Thanks to the generosity of alumni and friends, OU's world-class educational and cultural experiences and life-changing research has made a real difference in the lives of Oklahomans and beyond.
Please consider supporting your college, unit or department on #OUGivingDay.
---