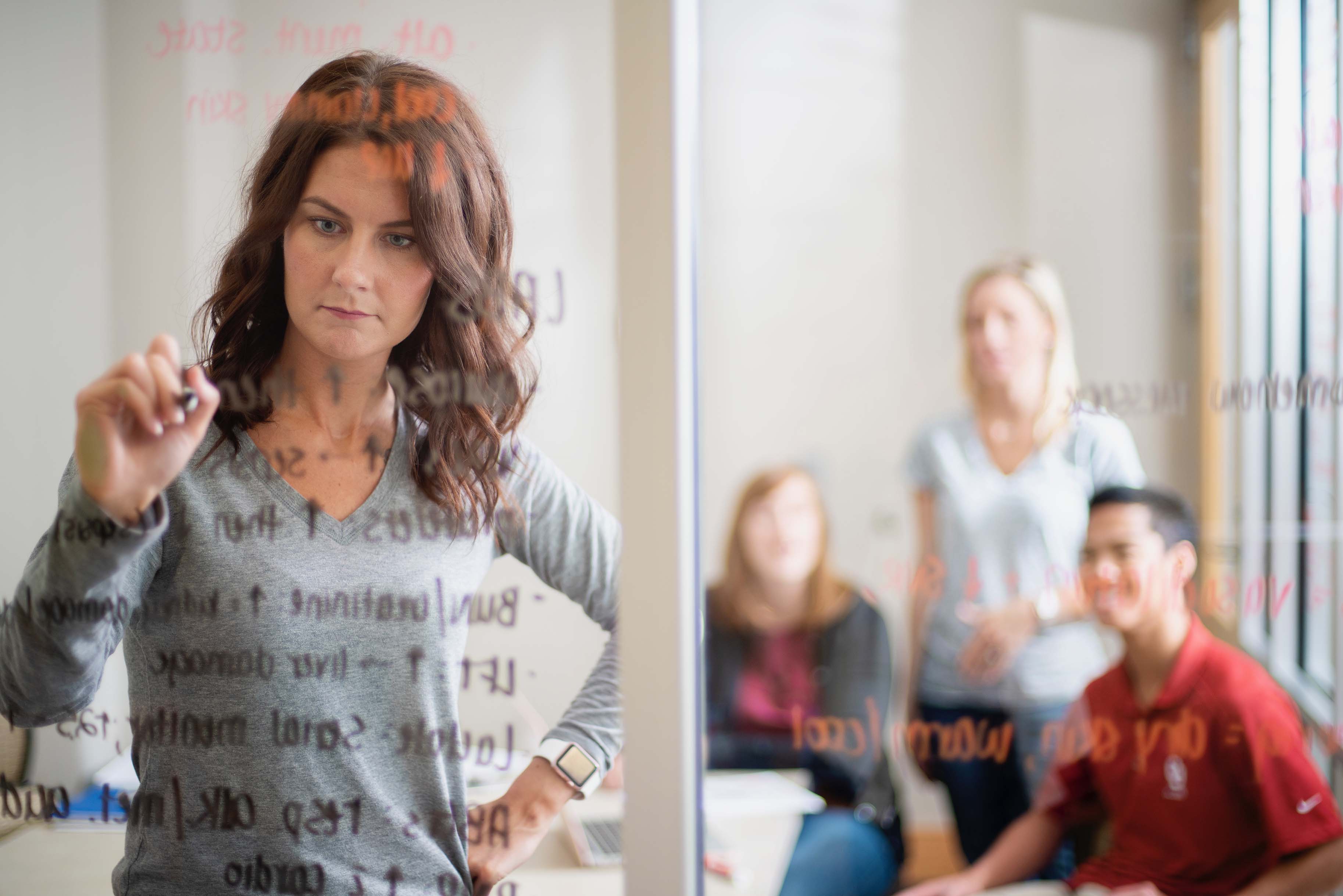 The OU-Tulsa vision is to build a nationally-recognized center of higher education excellence in select areas that emphasize strong campus-community partnerships and leverage the unique opportunities and needs in the Tulsa region. This is accomplished by our faculty collaborating with local industry, governments, community agencies, healthcare providers and many other community partners. Further, many of our degree programs place heavy emphasis on community engagement — in fact, some of them were created with community needs in mind.
For over 60 years, OU-Tulsa has been a pillar for higher education in Northeastern Oklahoma. At our core is collaboration among the various degree programs on campus and within the Tulsa community.
OU-Tulsa student enrollment has increased by 43 percent over the years, with more than 1,400 students and medical residents currently enrolled on campus. With your support of Giving Day 2019, we will continue our work to create a university experience unlike any other.
The Tulsa campus' fundraising priorities include:
Scholarships are both need- and merit-based, which means that students must maintain a high GPA, meet all course requirements, and demonstrate financial need in order to be eligible.
The OU-TU School of Community Medicine provides students with the knowledge and skills necessary to serve as well-rounded specialty or primary care physicians, while learning a special skill set to improve the health of entire communities.
The Early Childhood Education Institute, which conducts translational research on children aged birth through three years, is designated as a University Strategic Organization. This designation is given competitively to non-academic units conducting activities that reflect core strategic directions for the University.
Professor Paws works toward educating the community about the benefits of and laws surrounding service dog partnerships, while also including information on occupational and physical therapy for students to consider as a future career.
The Bedlam Clinics are located at various sites throughout Tulsa, and are an innovative, collaborative effort that provide affordable health care to 13,000 people who typically would not be able to afford medical services.
Our collaborative approach to research directly impacts our community while providing a meaningful research experience for our students, faculty and staff across all disciplines at OU-Tulsa.
Unrestricted gifts provide the flexibility for OU-Tulsa to support initiatives that make an immediate and lasting difference for today's students.
---